Do you constantly feel like you're juggling a thousand things and one misstep would make everything come crashing down? Yep, we've all been there. With the 24/7 demands of today's world, it's important to have an outlet; a place where you can escape the daily stress, relax and express yourself. Sounds far-fetched, doesn't it? We don't think so! Your escape could be as simple as picking up a paintbrush or making a necklace. DIY craft activities have consistently proven to have tremendous benefits for both your mind and body!
Check out some super cool DIY craft ideas for wine lovers everywhere below!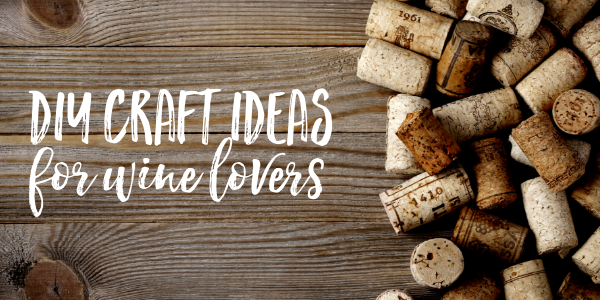 PAINTING (WITH WINE)
Well obviously we'd start here, right?! But seriously, painting (especially when it's paired with friends….and wine…) can definitely boost your mood! People who haven't attended Painting with a Twist before are usually hesitant to come because they think "Oh, I'm not an artist" or "I don't have artistic skills. I can barely draw stick people!" Well guess what, you don't have to be anywhere NEAR a professional artist to have FUN in our studios. You'll be surprised by how great your DIY painting will come out AND you'll have so much fun in the process. You'll laugh with (hopefully not AT) your friends and make hilariously awesome memories, we promise.
TWINE WRAPPED WINE BOTTLE
LOVE this one. Super easy and you can use it as a centerpiece with several in a row or as a standalone on a bookcase or mantle. All you need is an empty wine bottle (bummer, right?) and waxed twine. Start at the top and work your way down. Tie a knot at the end to keep it from unraveling. Add some extra flare with silk or burlap flowers. Pro tip: DON'T cut the string as you work. You WILL be short at the end, despite how accurate you think you measured.
Check out this example on Pinterest!
WINE GLASS PAINTING
Who doesn't love a personalized wine glass?! We love seeing all the funny sayings and quotes on the glasses brought into our studio. Did you know we offer DIY wine glass painting events, too?! Check your local studio's calendar or request a private party!
WINE CORK MONOGRAM
Get some use out of all those corks you popped at our studio and at home! Pick up a 16" or so cardboard or wooden letter cutout shape from your local craft store and super glue the corks onto it! You'll have an adorable masterpiece and you'll have a blast making it. Invite your girlfriends over for a DIY craft night! You'll all walk away with something special and personalized!
WINE CORK COASTERS
Ok we had no idea how many uses there were of CORKS! Seriously, look it up on Pinterest. We love this one because it's fun to do AND functional. It's a simple project and will give your house and your dinner parties an extra flare (while also protecting your furniture!) All you do is glue each cork together with a hot glue gun in a circular pattern. Then, glue a ribbon of your choice around the bundle. Voila!
We hope you enjoyed these wine-inspired DIY craft ideas! Now, grab your apron and get to crafting!