Creative Techniques
How to Tuesdays: Creative Techniques
"How to Tuesdays" is a series of colorful and educational videos that highlight the most common creative techniques used by Painting with a Twist artists. We made them just for you! Sometimes the idea of entering a studio in hopes of painting a piece of art can be intimidating. (Pro Tip: Wine helps!) These are some great Twister Tips if you aren't accustomed to picking up a paint brush. We are here to show you the basics of the painting materials and move on through the different creative techniques so that you can create art at ease –  inside and outside of the Painting with a Twist studio!
"Every artist was first an Amateur." – Ralph Waldo Emerson


Paintbrush Families
We like to work with two different brush families: Round and Flat. Each brush allows you to practice different creative techniques, so it's important to get familiar with each one. The round brushes have rounded edges and the flat brushes have cornered edges. You can see the difference in the brush shapes below. Watch as our artists  talk about the How to Tuesday:  Round Brush Family and the How to Tuesday: Flat Brush Family of painting supplies.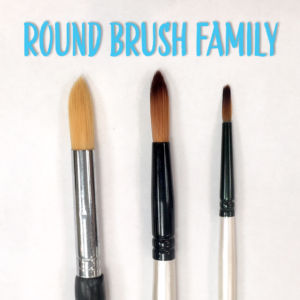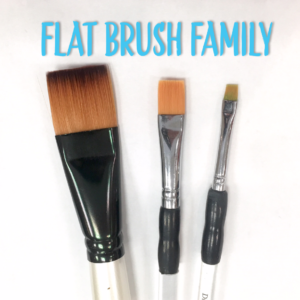 Brush Strokes and Colors
Eventually, every artist discovers their own personal treasure trove of creative techniques to use with their favorite brushes.  Until you've gotten into your own paint and sip groove, please indulge in some of our classics. In the How to Tuesday:  Different Strokes, Painting with a Twist artists explain a variety of fun, easy, and creative techniques you can use to make a beautiful painting. Thin lines, thick lines, broad strokes, and messy dabs! When it comes to painting, the possibilities are endless. All you have to do is stay optimistic and curious! Did you know you can make almost any color from the three primary colors: Red, blue, and yellow! Watch the How to Tuesday: Mixing Paint where our artists teach you how to mix up the perfect palette for any painting. 
We have plenty more How to Tuesday's to share with you so stay tuned for the next round of Twister Tips!