All Smiles
How to Love Being Single on Valentine's Day
It's almost that time of year again when crowds of couples come out to celebrate Valentine's Day — or as others may call it, Singles Awareness Day. But being single on Valentine's Day doesn't have to be a downer! This step-by-step guide will give you plenty of ideas on how to enjoy being single on February 14th and every day after. It's time to make V-Day feel like your B-Day!
1. Start with Self-Care
Whether it's getting some extra sleep, sinking into a warm bubble bath, entering a deep meditation, or just rockin' out in your undies, there are a million ways to practice self-care. Just find out what works best for you, then immerse yourself in it.
Additionally, make sure to throw in some self-affirmations and gratitude practice while you're at it. Set aside time each morning to celebrate yourself and the small (and big) wins in your life. It can be a great way to lay the foundation for a fantastic day!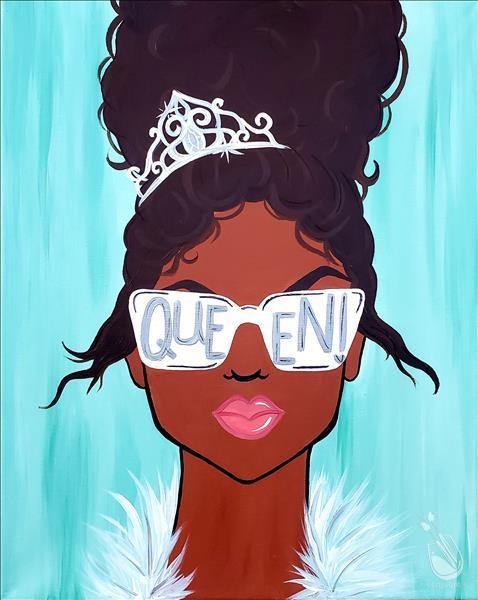 2. Make Yourself Something Delicious and Nutritious
Whether you're a master chef or a total novice, there's something special about eating a meal you poured your heart and soul into.
Prepare a yummy omelette for breakfast to start your day off right. For lunch, make yourself a healthy homemade salad with grilled chicken. For dinnertime, take things up a notch with pesto-topped salmon. Whatever meal it is, make something you love to eat (extra points for sticking to Valentine's theme). Be sure to fill your meal with healthy, energizing ingredients to fuel you throughout the day and into the night – especially if you're planning a Galentine's girls' night!
3. Work Up a Sweat
Speaking of treating your body right, it's time to work up a sweat! Not only is it good for your physical health, working out has a ton of emotional benefits too. Getting sweaty can help with things like bad mood, stress, mental fatigue, and anxiety. So, whether it's yoga, weightlifting, or even a brisk walk, make sure to get moving!
4. Nurture Your Non-Romantic Relationships
With so much focus on romance around Valentine's Day, it might be easy to overlook the other relationships in your life. Take the time to tend to your non-romantic relationships this Valentine's Day. After all, they're an essential part of your support network and deserve some appreciation!
Reach out to parents, siblings, old friends, far-away friends, mentors, or people you'd like to get to know better. It can be a phone call, facetime, or even just a text message. Something as simple as "Hey! I thought of you today and just wanted to let you know that I appreciate you" goes a long way toward keeping loved ones close.
5. Be Productive… Or Not!
You know that thing you've been putting off? It's time to roll up your sleeves and get it done! Or maybe you've got a particular hobby that could use your attention — that counts as productivity, too! Checking something off your to-do list or getting better at your favorite pastime is a great way to boost confidence on V-Day. It might even help reduce some stress in your life!
On the other hand, if you feel like you've been killin' it in the productivity department lately and need a break, then that's a great idea too. Don't judge yourself if you decide the best thing to do is pop open a pint of ice cream and do some binge-watching.
6. Give Your Time to Something You Care About
The best way to feel good about yourself is to give back to others. It's one of the purest kinds of win-wins out there! So, why not take a little time out of your day to help an important cause?
Check with local organizations like homeless shelters, humane societies, and food pantries to see if they need any help — or get creative and share the love in your unique way.
7. Treat Yourself
A little retail therapy never hurt anyone. Have a happy Singles Awareness Day by indulging in some much-needed shopping and pampering. Buy a new wardrobe, get a massage, style your hair, get a manicure, or stop by your favorite cafe for a sugary treat (or do all of the above!).
8. Get Creative with Girls' Night Out
When you've had your fill of me-time, it's time to get the squad together for a night of stress-free, creative fun! And since February 14th is on a Friday this year, it's the perfect opportunity to skip the bar and try something new on your Galentine's night out.
A Painting with a Twist Girls' Night Out is more than a wine and painting class. It's a wine and painting event! With wine in hand, you and your best girlfriends can paint your own Valentine's Day masterpiece with help from our friendly instructors. No artistic talent or art supplies are needed.
Book your Girls' Night Out in advance and start getting excited for a night of fun, friends, and freedom.
Put a Special Twist on Galentine's Day
Call up your girl gang, throw on your favorite outfit, and get ready to crush being single on Valentine's Day. Reserve a BYOB painting event for your next Galentine's Day outing at a Painting with a Twist studio near you and toast to your drama-free single life!