Inspired
Forget Red & Green: These Holiday Color Schemes Are Way More Fun
Red and green are classic Christmas colors, but what about a more creative holiday color palette? If you're in the mood for something new this year, get inspired with these holiday color schemes that are guaranteed to add a fun twist to all your seasonal celebrations.
Bright Red, Turquoise, and Pink
If you've ever dreamed of living inside a gingerbread house, this holiday color palette could make your wish come true! With bright colors inspired by festive Christmas cookie frosting and candy canes, this palette can lighten up your home's feel on chilly, bleak winter days. Try a white Christmas tree to make colored ornaments stand out or hang homemade pom pom garland on a mantle or bookshelf for an extra touch of whimsy. Sugary-sweet vibes never looked so beautiful!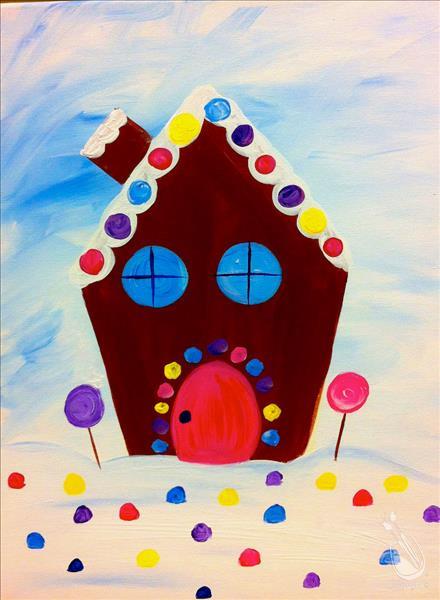 Blush, Bronze, and Rose Gold
There's no time like the holidays to coat your entire home in rose gold glitter, right? This holiday color palette is both festive and glamorous. Bring in a trendy feel with a rose gold holiday banner, or keep it traditional with blush poinsettias around a fireplace or on the kitchen table. Glam up your living room with a beautiful light-pink faux fur blanket and glittery gold throw pillows and ornaments. Gorgeous, darling!
Deep Red and Cream
You may have noticed that we like to put a "twist" on things—we can't help it! Most holiday color schemes pair red with green, but we'd opt for a creamy white color instead for some creative contrast (and a nod to Santa Claus!). Natural wood accents and farmhouse-inspired decorations like a Cozy Farmhouse Santa wood board painting can make your space feel like a sophisticated country cottage. Black and white buffalo plaid or burlap fabric can make a perfect tree skirt to complement this holiday color palette, and you can use natural evergreen branches as accents for a rustic, outdoorsy touch.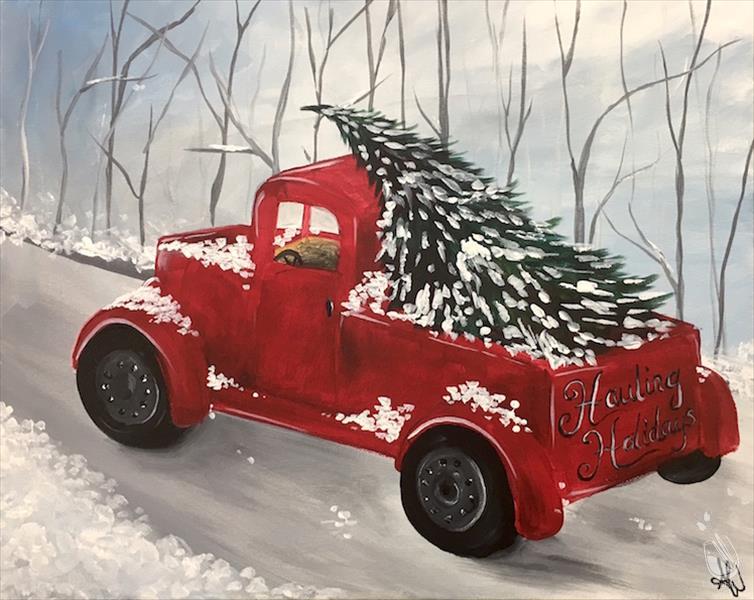 Plum, Gold, and Green
We have one word for these vibrant holiday colors: luxurious! Sure, deep emerald green is already a popular choice for Christmas, but who says you have to pair it with red?! Jewel tones like plum and green create an instant air of sophistication for your holiday festivities. Simple but still oh-so-lovely touches can balance out the richness of these bold holiday colors. To keep this holiday color scheme from being too busy or over-the-top, wrap gifts in plain white or cream paper with minimalistic gold bows.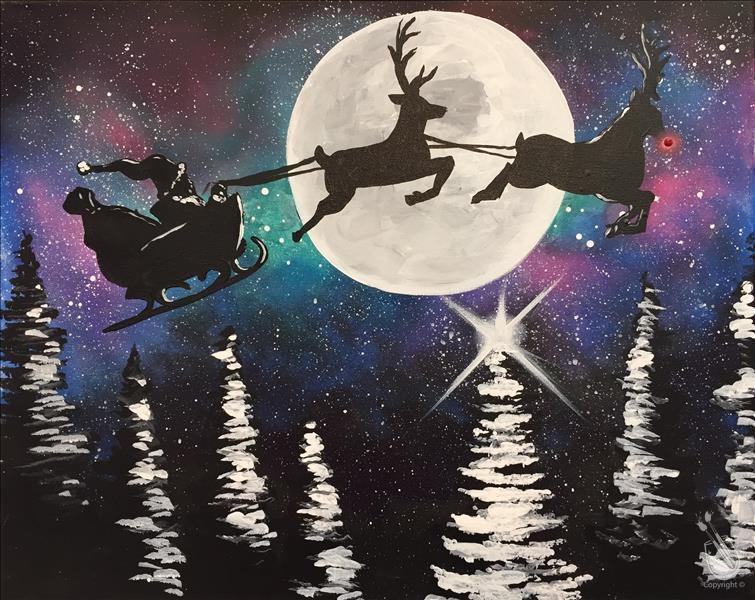 Christmas in a Paint Studio: A Holly Jolly Time
Are you dying to try out one of these holiday color palettes on your next craft project? Don't wait until next Christmas! Grab your friends and family and treat yourselves to a BYOB paint party at a Painting with a Twist near you. Our seasonal paint night ideas will have you in the holiday spirit in no time. Head to a paint studio to make a new piece of holiday artwork AND make memories you can cherish all year long. Don't forget the hot cocoa and peppermint lattes!